Salt-Water Sandals Swimmer Tan Light brown sandal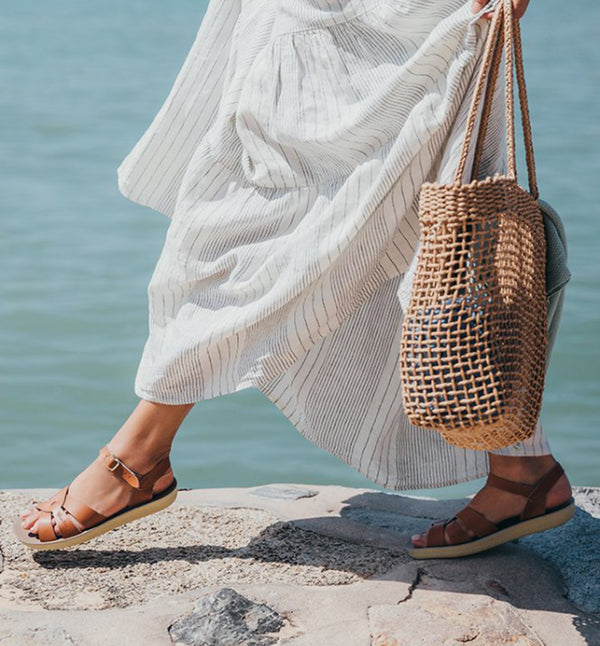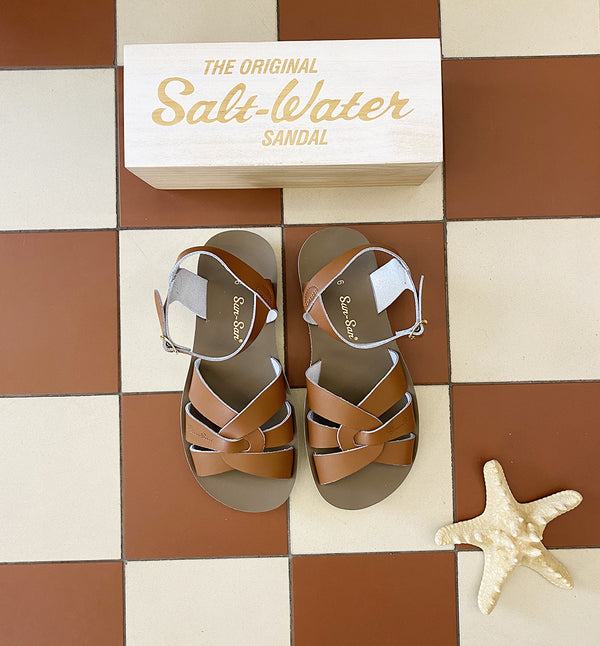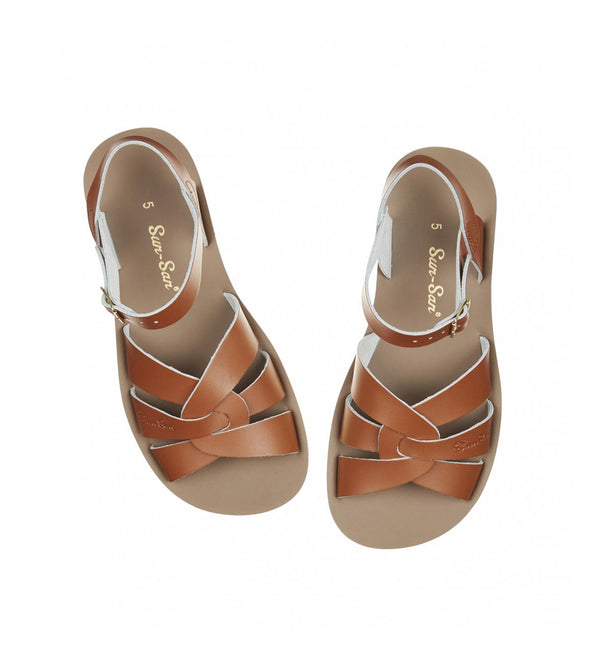 Brown sandals from the American brand Salt-Water Sandals. The model is called Swimmer. Swimmer has a soft and slightly stronger sole, which makes it extra comfortable. The braiding over the toe is the same as on the Original model. The sandal fastens with a buckle over the ankle. The sandals are handmade from leather and are water resistant. Yes it's true! It is fine to hand wash them with a mild detergent , stroll in the summer rain and take a dip in the sea. Best summer sandals ever!
Color: Light brown
Materials: Leather, rubber sole, stainless steel buckles.
Made in: China/USA
Size guide:
Size/ Fits feet that measure approx
36/ 22.5 cm
37/ 23.5 cm
38/ 24 cm
39/25 cm
40/26 cm
41/ 26.5 cm