O My Bag bag Sofia Stromboli Cognac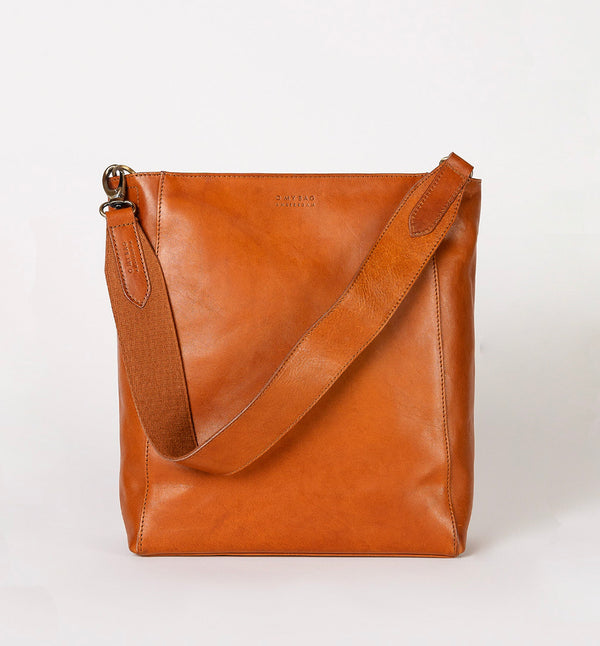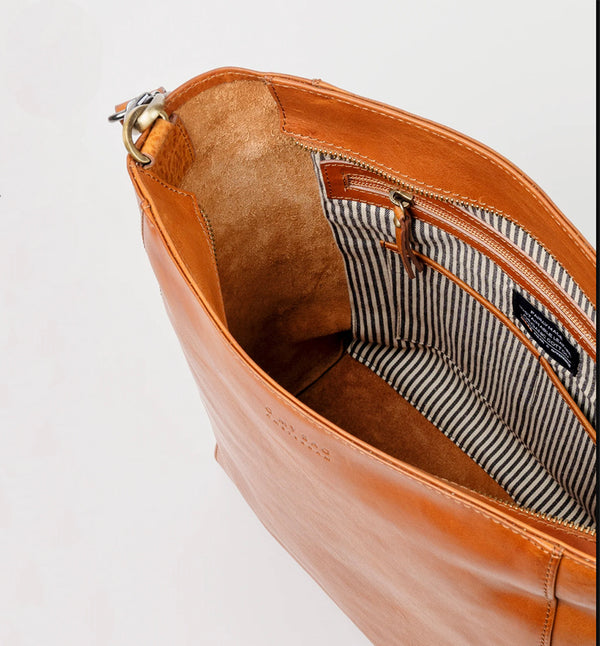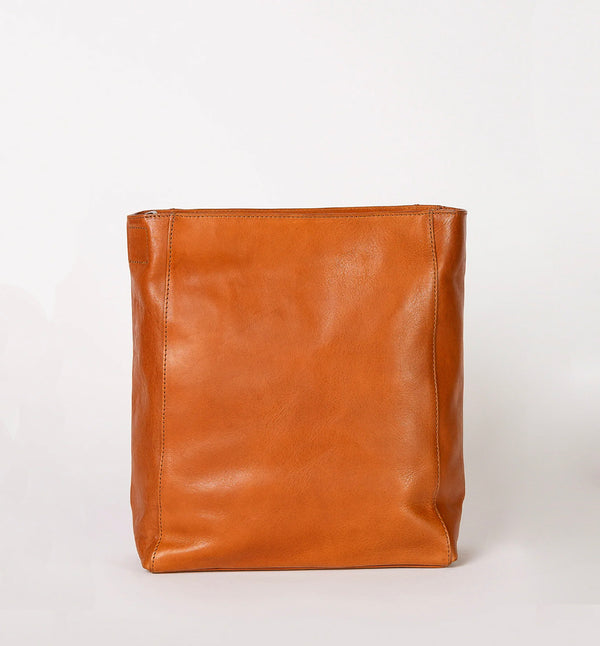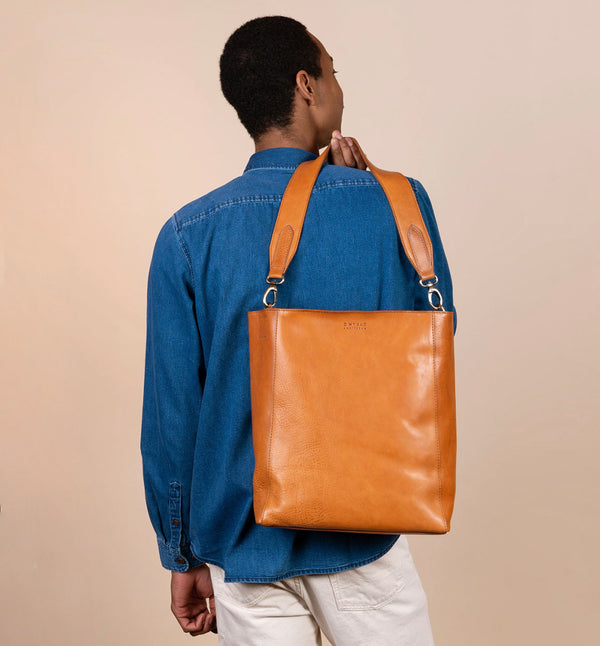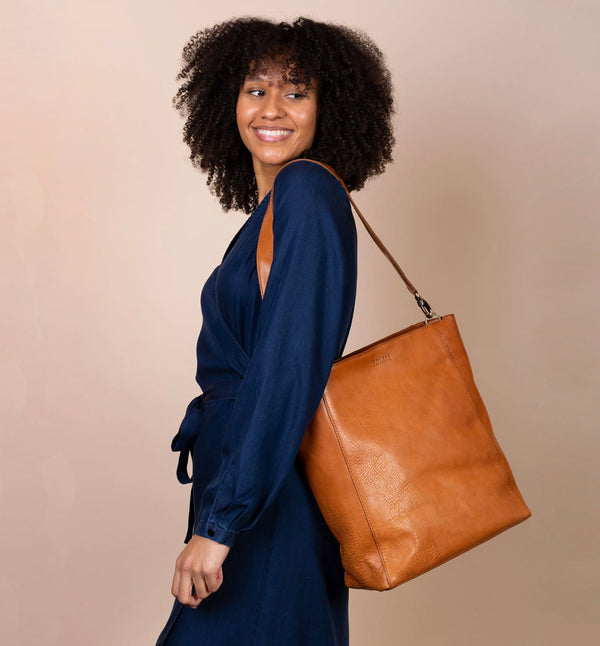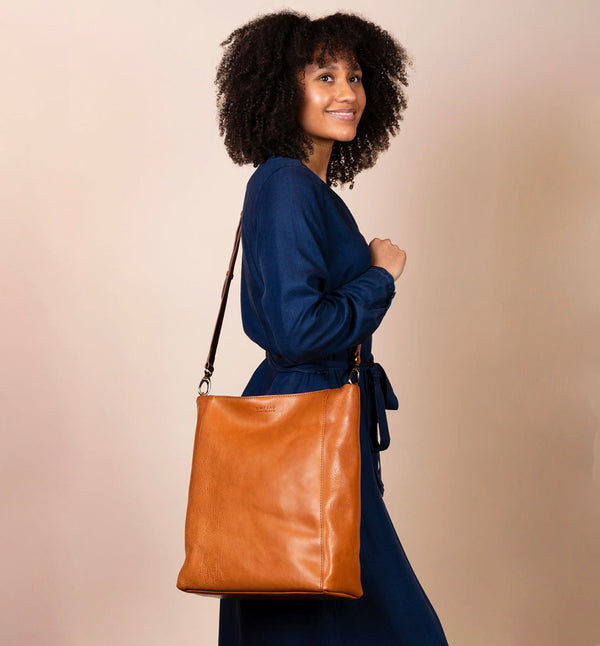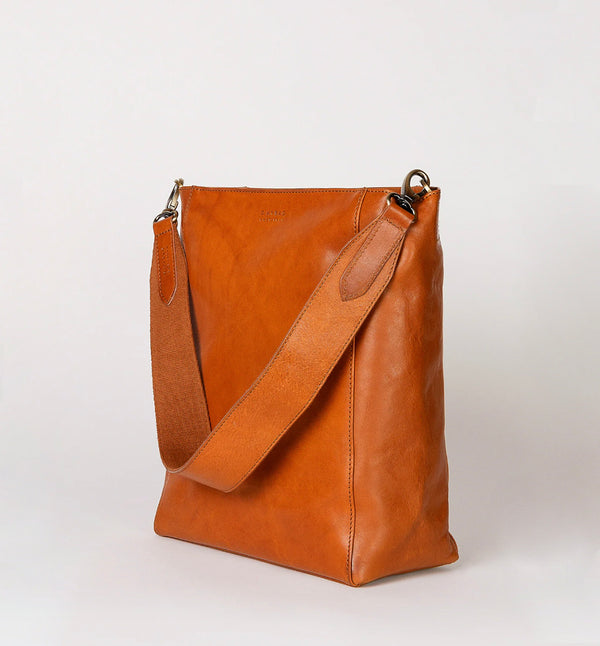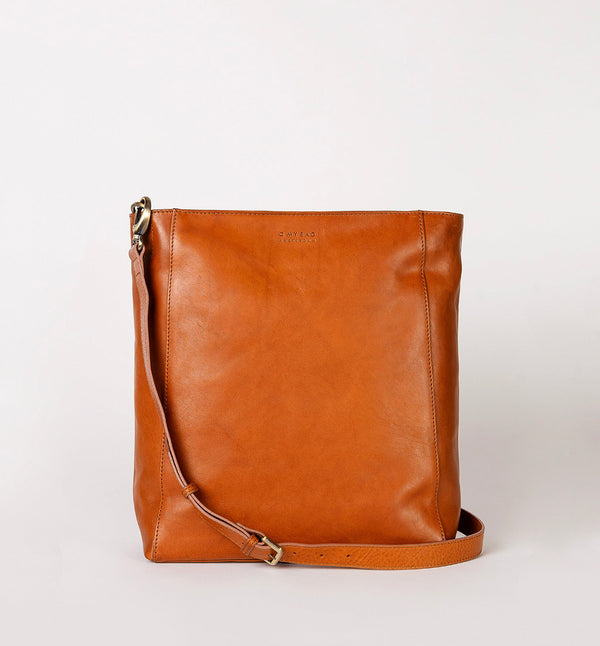 Bag Sofia from the brand O My Bag. Olivia has an adjustable and removable shoulder strap in leather (101-118 cm) and a wider strap with leather on one side and canvas on the other (75 cm). A large main compartment that holds a 15" laptop and a lot of other things :) An inside pocket with a zipper. Closes with a zipper.
Material: Stromboli leather. The leather is soft with a little texture. The leather is of the highest quality and tanned without the use of harmful chemicals and has no synthetic top finish. Due to the open structure, scratches will occur and irregularity in color and texture is part of this leather. The leather will evolve over time and will look even better the more you use it! With a little love and care, your bag will last for years.
Color: Cognac
Sofia is produced at one of O My Bag's environmentally conscious partners in Springfield. They produce in a fair way where women have the right to equal pay and parental leave.
Measure: Length: 34 cm, width: 12 cm, height: 36 cm. Volume 14.7 L.